Information for Summer Welcome 2021
We look forward to welcoming you to campus this upcoming semester. In the meantime, please connect with us virtually and check out the services we provide to help CAFNR students be academically successful and career ready.
Connect With CAFNR Academic Programs
Questions? Want to change your major to one of CAFNR's degrees? Feel free to reach us through email anytime or Zoom on drop-in days.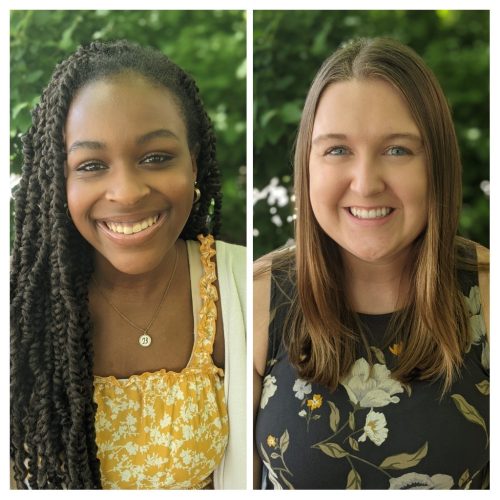 Left: Brooke Douglas – Animal Sciences junior, Golden Girl and CAFNR Ambassador, from Naperville, Ill.
Right: Molly Shumard – Biochemistry senior, Kappa Alpha Theta member and CAFNR Ambassador, from Warrenton, Mo.
Campus Resources
NOTE: If you've landed on this site before completing the virtual Summer Welcome modules on Canvas, please go back to those first. Contact us if you need help accessing it.
Helpful reminders:
Enhance Your Degree
Consider adding a CAFNR minor or certificate to your academic plans.
Learn more about the CAFNR experience through our Student Ambassadors' videos below.
Follow CAFNR on Social Media
The CAFNR Experience
RISE Research Student Experience
RISE International Study Abroad Student Experience
RISE Service Learning Student Experience
RISE Experiential Learning Student Experience