The College of Agriculture, Food and Natural Resources (CAFNR) at the University of Missouri held its annual Celebration of Excellence Award ceremony on April 12 to honor outstanding faculty, staff, students, alumni and friends of the College.
CAFNR was founded in 1870 as the MU College of Agriculture. Today, its mission encompasses traditional plant and animal sciences, as well as natural resources, fisheries and wildlife, atmospheric sciences, agroforestry, economics, science and agricultural journalism, food science, hospitality management, tourism, and biological engineering.
Winners announced at the April 12 event held at the Reynolds Alumni Center were:
*      *      *
Clark Ed Creed, Chairman of the Board of Creed Monarch, was awarded the Frederick B. Mumford Distinguished Service Award, which recognizes an alumna, alumnus or friend of the College of Agriculture, Food and Natural Resources who has helped the College achieve its land-grant mandate.
"Ed's support of our Animal Sciences division was vital in establishing our nationally ranked beef program," noted Roger Mitchell, CAFNR dean emeritus. "Ed was a successful cattleman, and understood the need for research to improve reproduction, nutrition and food on the table. The Creed Barn was built at South Farm in 1994 with the gift funds received from the sale of 250 Simmental cows that were donated by Ed Creed. The facility not only teaches beef cattle production, but also is home to research in nutrition, reproduction, physiology and genetics."
*      *      *
Stephanie Chipman, director of Career Services, was recognized with the Frederick B. Mumford Outstanding Staff Award. The award honors a CAFNR staff member who sustains excellence in their work duties, supports the mission of the College, and is innovative, cooperative and a leader among staff peers.
"Stephanie's unbridled dedication to the task of making students as good as they can be makes her stand out in a crowd," said Michael Johanning, manager of strategic marketing at John Deere. "She listens to the needs of all constituents and goes the extra mile to ensure those needs are met and often exceeded. I have been impressed with the way she has nurtured the relationship between CAFNR and John Deere."
*      *      *
David James Patterson, professor of Animal Sciences, was recognized with the Frederick B. Mumford Outstanding Faculty Award for his enthusiasm in teaching and sustained record of excellence in teaching, research and outreach.
"David has developed nationally recognized programs such as Show-Me-Select and Missouri Prime," said David Baker, CAFNR assistant dean and program director of Agriculture and Natural Resource Extension. "Show-Me-Select is the first statewide economic development and marketing program of its kind in the U.S.  Numerous states and private companies are exploring options to partner with MU to replicate the program nationally. The economic impact of Show-Me Select in Missouri on an annual basis is estimated in the millions."
*      *      *
Kaitlin Flick was named the 2012 Outstanding Freshman of the Year. The award recognizes students who demonstrate leadership and CAFNR activity involvement. Flick, a Plant Sciences major, is Membership Candidate Representative of Sigma Alpha Professional Sorority, secretary of Agronomy Club and a volunteer at The Food Bank of Central and Northeast Missouri.
"Kaitlin always has a positive attitude and is first to volunteer her time and efforts," Sigma Alpha's Alpha Chi Chapter President Emily Brundick said. "She took the initiative to organize a large-scale service project that involves coordinating multiple CAFNR student organizations to implement a tree planting to help tornado victims in Joplin. Kaitlin did an outstanding job submitting applications for funding to help with the costs of this event."
*      *      *
Matthew Eisenbath was named the 2012 Outstanding Sophomore. Eisenbath, a Science and Agricultural Journalism major, is vice president of membership development in the Alpha Gamma Rho Fraternity, tri-director of the CAFNR Ambassador program and co-chair of the MU Admissions Outreach Student Recruitment Team.
"As his academic adviser in the MU Science and Agricultural Journalism program, I have seen how carefully Matthew makes decisions about his life," said Science and Agricultural Journalism Program Chair Sharon Wood-Turley. "When he was examining various paths he might take, he thoughtfully weighed his options and realized how deeply he was connected to CAFNR. In making the choice to stay, Matthew made a statement about who he is and where he wants to go."
*      *      *
Kari Weis was named the 2012 Outstanding Junior. Weis, a Science and Agricultural Journalism major, is a member of the CAFNR Week Steering Committee, MU Agricultural Communicators of Tomorrow, the Ag in the Classroom program, Relay for Life and CAFNR Student Development Board, for which she promotes alumni relations through special projects. Weis is also the Public Relations Committee Director of Sigma Alpha Professional Sorority, and she interned as a research assistant at Syngenta.
"She embodies the characteristics of a leader," Wood-Turley said. "She is trustworthy, confident, enthusiastic, calm in the face of stressful situations and strives for excellence in all she does. As the adviser for our student club, Agricultural Communicators of Tomorrow, I have watched her grow from an eager freshman into a mature national officer."
*      *      *
Sigma Alpha Professional Agriculture Sorority was named 2012 Outstanding Student Club. Sigma Alpha currently has 67 active members. They aim to promote agriculture and to strengthen the bonds of friendship. This year Sigma Alpha adopted two families in financial need. Each spring, approximately 40 members assist The Food Bank for Central and Northeast Missouri and volunteer to walk dogs for the Central Missouri Humane Society.
In 2010-2011, Sigma Alpha earned national awards for Outstanding Sisterhood Program, Outstanding Public Service and Outstanding Professional Development. Member Sami Jo Freeman was named Outstanding National Leader, Erin Mohler was named Outstanding National Senior and Jane Loudermilk was named Outstanding National Advisor.
*      *      *
Rick Meyer, B.S. in Agriculture (Agricultural Economics) '90 and co-owner and manager of Meyer & Company Real Estate, was recognized with the Past President Award by the Ag Alumni Association. Meyer was the MU Beta Chapter President of Alpha Gamma Sigma Professional Agriculture Fraternity before serving as President and on the National Board of Directors from 1999-2005. Meyer has also served on the Mizzou Ag Alumni Association Board of Directors and was the Ag Unlimited Chairman in 2007 and President in 2011. Meyer currently serves on the Board of Directors for the Troy Chamber of Commerce.
*      *      *
Gayle Johnson, Columbia, was presented the True Tiger Award by the Ag Alumni Association.
Co-nominator Dennis Henks said Johnson's love for Black and Gold was put to a serious test early in her married life as she and her husband Don moved to Omaha: "To help Nebraska MU fans from the continued onslaught of big red plague, she and Don were founding members of the 'Tigers of the Corn' MU Alumni Chapter. They opened their house to other MU alums. Gayle did little things to promote MU that few people knew about. Each day she would scan the Omaha World Herald paper looking for anyone with an MU background. If she found such an article, she would cut out the article and send it in a card to let that person know there were was an MU presence in Omaha. Gayle's hard work eventually led to the chapter having enough money to provide an annual scholarship to a local Nebraska student who was attending MU."
*      *      *
Jon Hagler, director of the Missouri Department of Agriculture, was awarded an MU Ag Alumni Association Honorary Membership.
"Throughout his tenure as Missouri's Director of Agriculture, Jon Hagler has taken a stand for the University of Missouri and has been a true advocate for agriculture across the board," said Don Nikodim, executive vice president of the Missouri Pork Association. "Whether it's at the local, state, national or international level, Jon's enthusiasm for Missouri agriculture is contagious and he works tirelessly to forward the mission of the University of Missouri and Missouri's No. 1 industry."
*      *      *
Joe Parcell, professor of Agricultural and Applied Economics, was awarded an MU Ag Alumni Association Honorary Membership.
Parcell is the author of more than 100 journal articles, book chapters, abstracts, proceedings, symposia and 60 extension publications related to various areas of agricultural marketing. He has secured more than $3 million in internal and external grants. He currently serves as Vice Chair for MU Faculty Council. Parcell has served as an undergraduate research mentor to dozens of CAFNR students.
*      *      *
Paul Redhage, B.S., Ag Journalism, 1973 Labadie, Mo., was presented a Citation of Merit Award by the MU Ag Alumni Association.
"Paul has an impressive ability to listen and objectively process information, assess the marketing challenge at hand, understand and enunciate the strategic path forward, and then lead a diverse team of professionals to produce the best work possible," said Deron Johnson, vice president at Rhea + Kaiser Marketing Communications. "And in the end, the quality of the work matters to Paul – from the foundation to the final stages, Paul advocates for great work. That attitude inspires me to strive to deliver the same in every way possible."
*      *      *
Ted Jacoby, Jr., B.S. Agriculture, (Dairy Science) 1962 and president and CEO, T.C. Jacoby and Company, was named Alumnus of the Year by the MU Ag Alumni Association.
Ted Jacoby is a strong supporter of CAFNR, said Robert Marshall, professor emeritus, MU Food Science. "Ted and his firm have donated to defray expenses of the Dairy Products Evaluation team. He has given liberally to the Food Science program, endowed a scholarship fund and is funding the dairy industry scholars program. He has supported the MU Ag 100 Fund and the Marshall Food Science Endowment, as had his father, T.C. Jacoby, Sr. Ted served on the CAFNR Steering Committee of the For All We Call Mizzou campaign. He and his wife, Vicki, have donated to the Tiger Scholarship Fund for several years."
*      *      *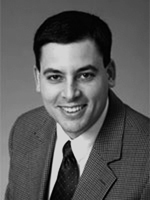 William Justin Sexten, assistant professor of Animal Sciences, was presented the J.W. Burch State Specialist Agriculture and Natural Resources Extension Award.
"Justin Sexten has made an impact by developing relationships with the nutrition and extension faculty," said Rod Geisert, professor of Animal Sciences. "His willingness to establish collaborative research programs with Drs. Monty Kerley, Dave Patterson and Bob Weaber has enhanced the production efficiency of beef producers. His work to develop practical and cost effective feeding and management practices for beef production is truly timely given the rapid changes that are occurring in the beef industry today."
*      *      *
F
elix Fritschi, assistant professor of Plant Sciences, was presented the Early Investigator Research Award.
"Dr. Felix Fritschi is at the forefront of efforts to achieve the enormous increases in production that will be essential if we are to meet world demand for food in the coming decades," said Mike Collins, Plant Sciences division director. "It is estimated that global food needs will increase by 70 percent by 2050 when the world's population will exceed 9 billion people. Dr. Fritschi's most important contributions are and will be in understanding how crop plants respond to abiotic stresses such as drought and heat. His role in translational research and other fundamental genetic approaches will contribute to major breakthroughs in food production."
*      *      *
David "Chip" Kemp, instructor in the Division of Animal Sciences, was named the Outstanding Advisor in Undergraduate Advising.
"Thanks to Chip I had the experience of a lifetime at Mizzou and landed my dream job," said Erin Mohler, who graduated in 2011. "Even as a graduate, I will never doubt his guidance. He continues to support me and offer direction as I advance in my career. Chip does not take advising students or coaching as a job or profession; it is his natural inclination and passion to help others and Old Mizzou. My current and future success will always be accredited to Chip Kemp."
*      *      *
William Lamberson, professor of Animal Sciences, was named the Outstanding Advisor in Graduate Advising.
"I am grateful to have a working relationship with Dr. Lamberson," said Kristi Cammack, assistant professor of animal breeding and genetics, University of Wyoming. "I still rely on him for guidance and support. Transitioning from student to faculty is daunting – especially as I am the only faculty member in my discipline at UW. With his assistance, I've established a successful research and teaching program.
*      *      *
Marci Jennings Crosby, equine Instructor in Animal Sciences, was named the Outstanding Early Career Teacher.
"I can honestly say she is the most effective educator I've had the pleasure of learning from," said Miranda Roth, senior in Animal Sciences. "The content of her courses is excellent, with the emphasis on practical application and experience so students can confidently pursue opportunities in the equine industry. Marci goes to great lengths to ensure her lectures and labs are organized, clear and understandable. She is always willing to change her teaching methods if her students appear to be struggling."
*      *      *
Jan Dauve, associate professor in the Department of Agricultural and Applied Economics, was named the Outstanding Senior Teacher.
"I can only look at Jan's teaching reputation with envy," said Rex Campbell, professor emeritus of Rural Sociology. "He has developed methods and modules that make introductory agricultural economics understandable and to many, even enjoyable. As a result, Jan has built an excellent reputation among students as a teacher who is concerned about every individual, but at the same time insists that they become knowledgeable about basic economics. I have never heard anyone describe introductory agricultural economics as 'easy.'"
*      *      *
Lonnie Dowel, manager of the Swine Research Complex, was presented the Staff Recognition Award.
"He works in a very quiet but effective manner with dedication that extends far beyond the average," said John Poehlmann, assistant director of the Agricultural Experiment Station. "Lonnie has a demonstrated commitment to the animals, the research and faculty who work at the Swine Research Complex, as exemplified by the care provided for the population of hogs that reside there."
*      *      *
Eric Lawman, research specialist at the Bradford Research Center, was presented the Staff Recognition Award.
"Eric is one of those people who do good things even when nobody is looking," wrote Kerry Clark Steward, senior research specialist at Bradford Research Center. "I will always love the fact that when Eric works my fields in the spring, he drives around the killdeer nests on the ground instead of plowing over them. He has saved many a bird's life at Bradford Farm."
*      *      *