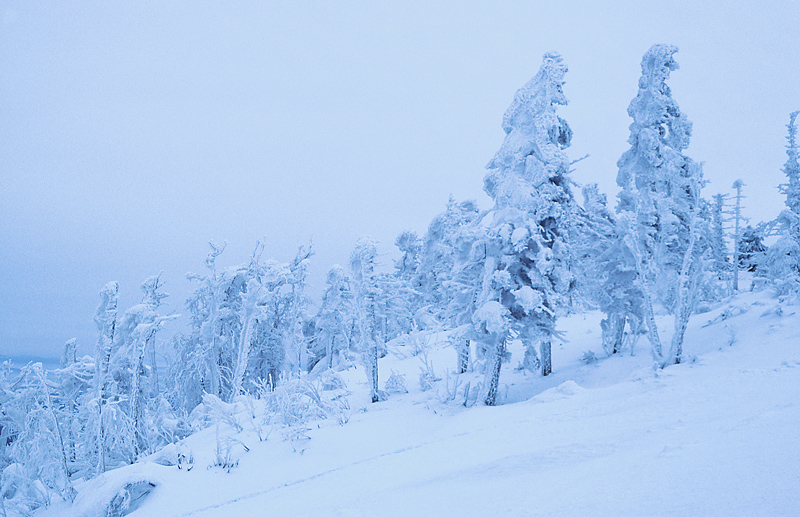 Everyone is familiar with storm chasers who follow tornadoes during the summer months. One University of Missouri researcher and a team of students will be doing much the same thing this winter in search of a rare weather phenomenon called thundersnow. The research could make the prediction of such severe snowfall events more accurate.
Patrick Market, associate professor of atmospheric science in the College of Agriculture, Food and Natural Resources, is chasing thundersnow — unusual weather events characterized by thunder and lightning that can bring heavy snowfalls of 8 to 12 inches.
The thundersnow phenomenon is poorly understood.
"One of the things we don't understand is how the clouds that produce snow become electrified like a summer thunderstorm," Market said. "We hope to determine how the atmosphere is becoming unstable."
Like summer tornado chasers, Market and his storm-chasing students will seek out these rare weather phenomena by driving toward them once forecasts or radar shows atmospheric conditions are right.  In place, the team will release weather balloons into the storm every 90 minutes over a 24-hour period. The balloons carry electronic sensors called radiosondes.
These devices will measure five things that are most important for a meteorologist to know for accurate predictions, including pressure, temperature and humidity. A GPS keeps track of the balloon's location relative to the earth and an altimeter relays how high the balloon is flying.  Like their summer cousins, winter thunderstorms can have cloud tops as high as 70,000 feet — altitudes which the balloons can achieve.
Once the weather balloons are launched, they provide detailed readings of every layer of the atmosphere, something that ground measurements or radar can't handle. This detailed data will give the team a glimpse of what the atmosphere is doing, leading to more accurate forecasting.
"It has been decades since a detailed study with modern weather balloons has been done to see how the atmosphere destabilizes for summer thunderstorms, much less the winter storms," Market said. "So we are taking this tried-and-true tool of the meteorology trade and applying it to the very specific instance of heavy snowfall in the winter."
Thunderstorms can occur in all seasons. "That means something is making the atmosphere unstable," Market said. "Thunderstorms are often associated with heavy rainfall or heavy snowfall. It's just as important to get it right in the spring, summer or winter."
Like summer storm chasers, the MU team will have to worry about lightning and hail — thunderstorm threats that can occur if the storm is producing rain or snow. The team will also have to deal with long periods of cold temperatures outside while handling the balloons.
The students and faculty will get no respite from the cold when chasing toward the storms. "During travel, the heater in the vehicle cannot be on because the instruments need to be kept cold," Market said.
Learn More